BRIEF: Girls Swim and Dive gets ready for Leagues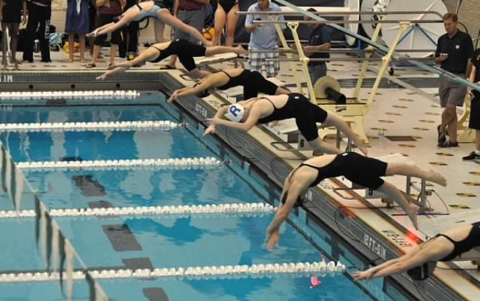 On Nov. 4 and 6, girls Swim and Dive will be competing at Royal Oak High School in Leagues, a competition where the team competes with other teams in their league. The competition will help mark the end of the season for the team and freshman Rhea Gupta says that everyone is vigorously training.
"I'm really looking forward to Leagues and I'm trying my best to prepare for it," Gupta said. "I want to make it to finals and drop my breaststroke time. Everyone's training super hard and we hope it pays off."
Sophomore Katherine Lee says there are always mixed feelings about the competition.
"Leagues is the happiest and saddest time of the season," Lee said. "It's the most fun meet, and everyone is always really pumped up, but it also signifies the end of a great season."
Junior Maddie Hagey agrees that Leagues is a great time for the team, but that she'll miss being on it after the event is over.
"I'm excited for Leagues because it's always a fun meet and everyone swims their fastest times, but also sad because it will end the season," Hagey said. "This season has gone by quick and even though we might complain about swim sometimes, everyone's going to miss it."
Even though the team will miss competing and practicing together, sophomore Amala Nayak indicates that Leagues will still be an exciting occasion.
"If you're not pumped for Leagues, you're out of my league," Nayak said.