The long-awaited Michigan vs. Michigan State game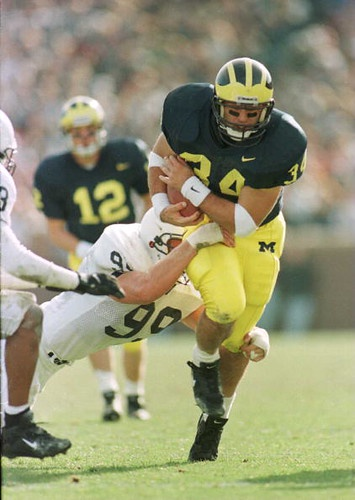 One of the biggest state dividing events is right around the corner. On Oct. 30, the Michigan Wolverines will travel to East Lansing to play the Michigan State Spartans in the annual crosstown rivalry football game for the Paul Bunyan trophy.
Both teams have had excellent seasons so far, both with winning records. After last year's antics of both teams ending their seasons with losing records, head coaches of the two teams, Mel Tucker of Michigan State and Jim Harbaugh of the University of Michigan, are looking for a good season and a comeback from last year, and so far they have been successful in doing that.  
According to ESPN's Football Power Index, Michigan is favored to win by a little bit over Michigan State but that doesn't guarantee they will. Both teams have a strong defense and offense with similar and close team stats. Michigan has much skill when it comes to moving the ball on offense, and Michigan State has many new talented players from the transfer portal including one who leads the country in rushing yards. 
The fans are a big part of what makes this game so special. Because of last year's events, no fans were allowed at the game last season. Since both teams have had a good start to the season so far, everyone is fighting to go. And ticketing websites know it, making their tickets for the game very pricey. The ticket prices for the game range from $169 all the way up to over $1,000! Or you could be one of the other millions of fans who watch from home, being able to get up and go to the bathroom, unlike being in the stadium.