A.D. Mr. Luke Beach provides a spotlight on fall sport success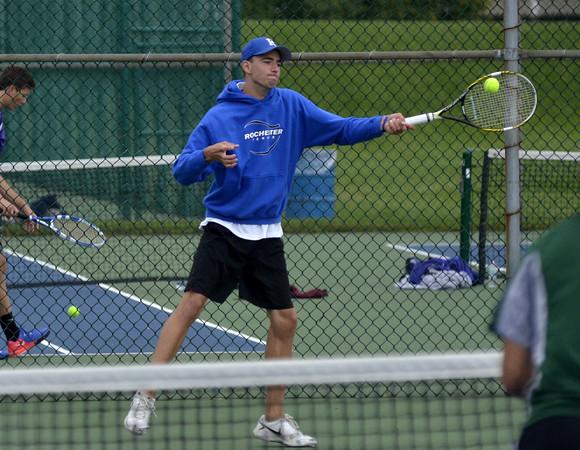 Athletic director Luke Beach touched on the teams and players that experienced great success toward the end of the fall sports season.
"Our tennis team is having another great season," Mr. Beach said.  "They just won leagues, and are undefeated as we speak."
The tennis team maintained their winning streak and made it to States for the first time since 2009. They lost to Adams, but Mr. Beach explained why they should be extremely proud, as they are in the most competitive league in the county: the OAA Red.
On the individual side of the fall season, sophomore Veronica Haque is having an outstanding golf season according to Mr. Beach.
"Veronica is having an amazing season for being so young," Mr. Beach said.  "As a sophomore, she is already the team captain, and one of the top players in the conference."
Haque has placed in the top 10 in two tournaments already, and top 15 in three others.  She also will be up for State consideration at the end of the season. As a result, Beach has high expectations for Haque.
"She will be one of the top golfers in the state by the time she graduates," Mr. Beach said.
The fall season is almost through, but the fall sports teams are still trying just as hard.  Mr. Beach thinks the teams are representing the school well.
"The fall teams are doing a great job of showing how Falcons play," Mr. Beach said.  "The rest of the season looks promising."